.
A majority of Scots would vote to leave the UK if a second referendum on Scottish independence was held tomorrow, a new poll has found.
The Ipsos Mori survey of 1,002 people for STV discovered that 53% of respondents would back Yes in another vote, compared to 44% who would support the union and 3% who were undecided. With don't knows excluded, as was standard practice in pre-referendum polling, support for independence is now at 55%.
The survey carried out last week comes almost a year after Scotland rejected independence by a margin of 55% to 45% on September 18.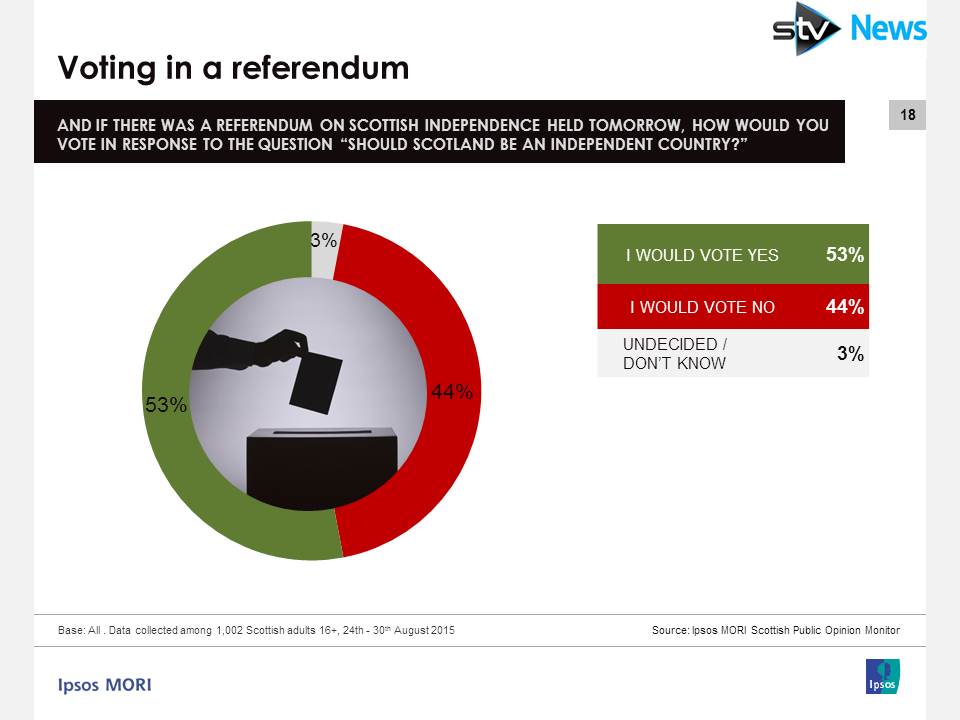 Full Ipsos Mori report here